With a complete portfolio of domestic cleaning services, you can choose the one that suits your best needs to transform your home or workplace into whatever you want. The service provider of the home service platform will help renew, change and maintain your property up to the highest possible standards! SW Clean always strive to be reliable and competitive on the London market by providing smooth, fast and professional domestic trades to all residential and business customers with who we work. The network of local professionals and happy customers we developed continuously improves by offering both parties excellence in credibility, affordability and easy-to-manage on-demand services.
Contact Details
Products & Services
House Cleaning
We are entirely committed to offering every customer the best possible solutions and always meeting the issued requirements by maintaining unprecedented top quality standards.

Predetermining the details will guarantee you a superb experience without having to worry about how long our cleaners have spent getting your home clean and shiny.
---
Window Cleaning
If you live in London and look to have your windows cleaned by a professional who'll give them a nice and new look, you are in the right place. Cleaning the outside of your windows can be very time consuming for some, even more so if they aren't kept clean consistently.
---
Carpet Cleaning
As the weather warms and people head outdoors, it is important that we don't lose sight of what needs to be done inside. Even if your carpets appear clean or you've managed to spot-treat certain stains, so they are no longer visible on your sofa, you can still benefit from a professional carpet cleaning. Having your carpets washed is the best way to ensure their cleanliness, hygiene, and capability of withstanding years of wear.
---
Upholstery Cleaning
Did you know that the daily use of home furniture leads to a constant accumulation of dirt and dust deep into the fabric? Upholstered furniture gives a nice and cosy appearance to your place. The layout, colour, and shape of the armchairs, the stools and the sofa are hallmarks of your home. They are so unique you could even say they're your home's 'domestic fingerprints'. To ensure that such an essential part of your home is always clean, with vibrant colours and a fresh aroma, you will need Upholstery Cleaning.
---
End of Tenancy Cleaning
New beginnings aren't always easy. Sometimes, it's hard to close a chapter, even if it means that a new one will open. Moving house is no different – packing up countless experiences and memories in a few boxes is, understandably, very emotional to most. Of course, it can be quite a stressful endeavour as well, especially if you're a tenant who must now also prepare the space for whoever will be occupying it next. Unfortunately, it's not as simple as removing your personal belongings and going on about your day, oh no. Tick off one of hassles and book an End of Tenancy cleaning. We'll deal with the rest!
I would recommend this business
I had both the domestic cleaning and carpet cleaning service come to my flat last week and can honestly say they transformed the place! Would definitely recommend this service and use it again. So helpful!
| | | |
| --- | --- | --- |
| Value for money | | |
| Service & support | | |
| Quality | | |
| Location | | |
| Overall rating | | Excellent |
---
I would recommend this business
Booked a window cleaning from the platform and I got to say it was fast and easy. The Window cleaner was an awesome guy and did a very thorough clean.
| | | |
| --- | --- | --- |
| Value for money | | |
| Service & support | | |
| Quality | | |
| Location | | |
| Overall rating | | Excellent |
---
I would recommend this business
We've been looking for reliable cleaning company and we're glad to have found one. The team they sent were all professional and thorough in all aspects of their job.
| | | |
| --- | --- | --- |
| Value for money | | |
| Service & support | | |
| Quality | | |
| Location | | |
| Overall rating | | Excellent |
Social Activity
#Decorating your kitchen is one of the best things you can do for your home. But it is essential to do it yourself https://t.co/x0hUIcwEpO
Whether youre dozing off to the Great British Bake-Off or trying to impress your friends, chocolate cupcakes have https://t.co/kdV8MLrdLy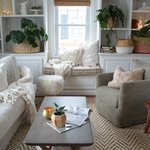 we just love our job https://t.co/6RJ125llD3